Banana Kush CBD Hemp Flower Description
This strain is the non-psychoactive equivalent of the famously sweet-smelling Banana Kush strain (marijuana). The CBD version is classified as hemp because it contains less than 0.3% THC by dried weight.
Breeders selectively bred the THC levels to low limits while working to maintain the strain's characteristic banana scent.
The effects of this strain are best described as relaxing and uplifting. You feel mellow, centered, and clear-headed.
Some say it's a cross between Skunk Haze and Ghost OG. Others believe its lineage is a mix of four popular strains — Kush x Skunk x Haze x Diesel.
Banana Kush CBD hemp may be Indica dominant, but its bud has a more Sativa look. It's elongated and appears like an arrow. It's bright green in color with pale orange pistils wrapping around it. Thick silvery-white resin glands adorn the bud.
Banana Kush CBD hemp has a minute THC level of less than 0.2%. Laboratory tests pegged its CBD levels as ranging between a low of 19.8% and a high of 27.48%
The terpene profile of Banana Kush CBD hemp consists of myrcene, caryophyllene, and limonene. It also contains pinene and fenchol.
Banana Kush CBD hemp has that characteristic banana flavor and aroma — fresh, sweet, and earthy with tropical and citrusy notes. You'll also detect undertones of vanilla and cinnamon.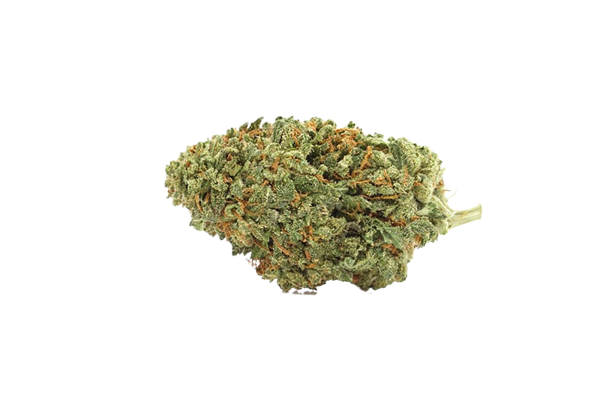 Banana Kush CBD can be hard to find. It's an excellent strain, but for whatever reason, most vendors don't seem to carry it. We've listed a few reputable sources below that do carry this strain — but even here, it's often out of stock.
We suggest you pick some up while you can if this is a strain you're interested in trying for yourself.
However, you might find some luck online. There are a good number of online head shops that offer premium-grade Banana Kush CBD hemp. Just make sure it comes with a certificate of analysis showing its quality and potency. You should also check its THC content and see if it's below 0.3%. Lastly, make sure it's sourced from non-GMO, organically grown industrial hemp.
Below are our top five online hemp shops that offer Banana Kush CBD hemp and other CBD flowers as well.
Considered as one of the biggest suppliers of CBD products, Industrial Hemp Farms doesn't just cultivate its own non-GMO, organically grown industrial hemp but also extracts the cannabinoids using safe and clean state-of-the-art processes.
The company also manufactures a wide variety of CBD products — from organic CBD hemp flowers to potent CBD concentrates like kief and distillate. Industrial Hemp Farms also makes excellent-quality delta 8 THC products. These CBD products come in varying strengths, so you can easily pick one that fits your preferences.
You can buy single purchases at Industrial Hemp Farms, or if you're after a good discount, you can also buy in bulk.
Industrial Hemp Farms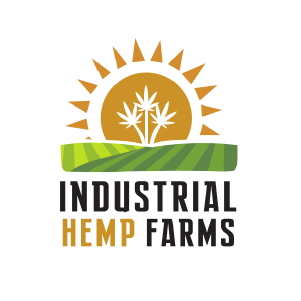 Buy from Industrial Hemp Farms
A pillar in the CBD industry, CannaFlower is known for its premium-grade artisan CBD flowers, excellent customer care, and high-quality CBD products. The company's CBD hemp strains are carefully developed and cultivated to enhance and fit different types of lifestyles.
CannaFlower values its customers' health and safety, so no artificial herbicides, pesticides, or fertilizers were used in the cultivation of hemp flowers. It also uses safe and clean state-of-the-art methods to extract cannabinoids and create high-grade CBD products.
Browsing through their CBD collection, you'll find CBD hemp flowers, smoking blends, and CBD pre-rolls. You can also easily choose products that can relax or energize you.
Cannaflower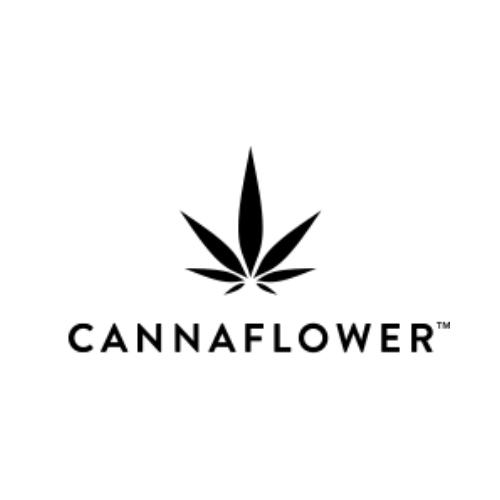 Owned and managed by the Richardson brothers, Shane and Jesse, The Brother's Apothecary has been operational since 2015. The brand focuses on high-quality superfoods enriched with CBD, so you'll see here CBD teas, turmeric with CBD, spirulina with CBD, and CBD honey. In addition to these, you'll also find smokable hemp flowers such as CBD and CBG hemp flowers, as well as CBD smoking blends.
If you're looking for a hemp product that can get you a little high, then check out their delta 8 THC products. These are carefully crafted to enhance your experience.
All of The Brother's Apothecary's CBD products are sourced from organically grown industrial hemp, and they all underwent laboratory testing by a verified third party.
The Brothers Apothecary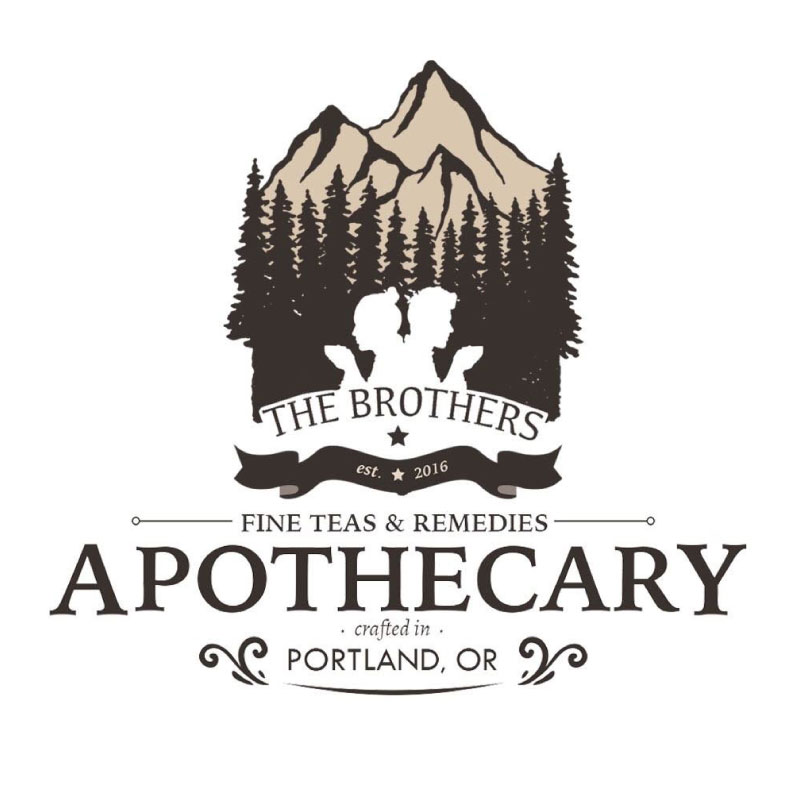 Buy from The Brothers Apothecary
Cannactiva prides itself on its excellent collection of hemp flowers, fast delivery service, and exemplary customer service. Its customer care representatives are very friendly, approachable, and knowledgeable.
As for the products, Cannactiva carries some of the best CBD products in the market. Its CBD oil is not only 100% organic and vegan but also 100% gluten-free. Its CBD flowers are sourced from organically grown hemp with less than 0.3% THC. Cannactiva offers a wide variety of CBD flowers, so you'll easily find out for your needs.
Cannactiva also has CBD cosmetic products such as body oils and facial serums. You'll also find topicals like creams and massage oils for painful muscles and joints.
Cannactiva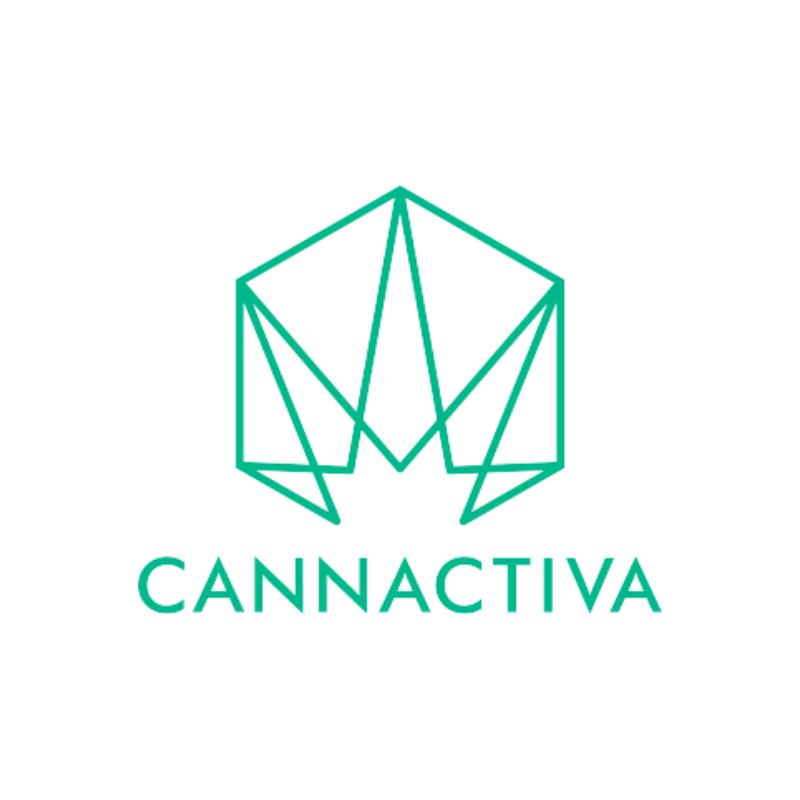 Smoke Cartel is the brainchild of two friends — Sean Geng and Darby Cox. Armed with only $600, they launched Smoke Cartel to fill the lack of good head shops that offer excellent smoking accessories. They initially advertised their company on Reddit, where it gained a massive following. Today, Smoke Cartel is now among the most reliable and well-established CBD brands in the industry. It's now the go-to of many customers for premium CBD products — from oils to hemp flowers — and is now worth millions.
In addition to high-quality CBD products, Smoke Cartel also offers smoking accessories like bongs, pipes, dab rigs, bubblers, bowls, grinders, lighters, and wraps. You'll also find grow kits here.
Smoke Cartel
Hemp and marijuana share many similarities. Their leaves look almost the same, and their flowers both have that roundish and elongated shape that tapers at the end.
Because of these many similarities, some people are hesitant to try hemp flowers. They think that, like marijuana buds, hemp flowers can also produce mind-altering, psychoactive effects.
These are just some of the misconceptions regarding hemp flowers that we'll address below.
Outwardly, there are many similarities between hemp and marijuana. However, they vastly differ in their cannabinoid content.
Marijuana contains more psychoactive THC than non-psychoactive CBD, while hemp typically contains more non-psychoactive CBD than psychoactive THC.
The two cannabis plants also differ in legality. Industrial hemp with less than 0.3% THC on a dry weight basis was legalized in 2018 when the 2018 Farm Bill was signed into law [1]. This means that all hemp products, including hemp-derived CBD, are now legal under federal law.
Marijuana, on the other hand, remains illegal. Marijuana, according to federal laws, is any cannabis plant containing more than 0.3% THC.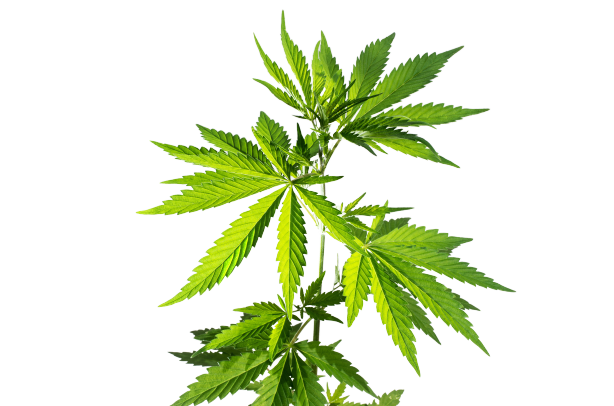 Banana Kush CBD hemp flower contains less than 0.3% THC, so it won't make you high. This type of hemp strain doesn't contain enough THC to trigger the cannabinoid receptor type 1 into producing psychoactive effects.
Keep in mind; there is a strain of marijuana flower also called Banana Kush — this will make you high. Make sure the strain you're ordering is specifically the Banana Kush Hemp Flower. The package should make this extra clear.
Banana Kush CBD hemp is a favorite of many for its relaxing effects. It can help ease stress and anxiety, and it can also help improve mood. Banana Kush CBD hemp helps relieve pain caused by arthritic joints, muscle spasms, migraine headaches, and low back pain. It may also help relieve depression and promote better sleep.
One of the ways to use Banana Kush CBD hemp is to smoke it. You can grind the flower and roll it into a joint. You can even use a dry herb vaporizer and inhale the vapor. Both methods produce fast onset of effects, so you can immediately enjoy its therapeutic properties.
You can also collect kief from Banana Kush CBD hemp through the ice water method or extract its cannabinoids using heat and ethanol. The concentrate can be added to your vape, joint, or dab rig.
Vaporizers offer a healthier way of enjoying Banana Kush CBD hemp. Compared to smoking hemp flower, vaporizers produce fewer toxic byproducts.
The type of vaporizer used to consume hemp flower is different from other kinds of vapes. They're called "dry herb vaporizers" because they feature a small chamber to place dried herbs. The chamber acts like a little oven, heating the contents until they vaporize. The vapor is then channeled through the device's mouthpiece.
To best enjoy Banana Kush CBD hemp to the fullest, you should invest in a quality, durable dry herb vape. Some of the best options to consider include the PAX 3 vaporizer or the DaVinci IQ2 vape.
The legality of smoking, vaping, and even using hemp flowers depends on where you reside. States like Colorado allow the use of hemp flowers, while others like Kentucky prohibits the use of hemp flower.
Before buying hemp flowers, always check your state's laws.
Similar to marijuana buds, hemp flowers may also cause some dryness of the mouth and eyes. It may also make you feel a bit dizzy. Don't worry, though. These side effects go away after a while.
However, you may want to be extra cautious if you're pregnant or lactating. Studies have shown that cannabinoids (even non-psychoactive CBD) can cross the placental barrier and get into the mother's milk. Exposure to cannabinoids could affect the fetus or child's growth and development [2].