Some people think smoking hemp flower isn't worth it, that it's not as flavorful, aromatic, and therapeutic as marijuana buds. If you think they're right, you need to let Blueberry Pie hemp flower bust that misconception right now.
When grown properly, Blueberry Pie CBD has an incredible flavor profile. It's rich in a wide range of terpenes, including myrcene, linalool, and limonene. As you might expect from the name, the flavor of this particular strain is sweet and fruity — like blueberry pie.
The original Blueberry Pie is a high-THC marijuana strain bred from Girl Scout Cookies and Blue Dream.
Blueberry Pie CBD is one of the best hemp flower strains for people who smoke or vape their hemp for the taste or like to mix it in with their joints. Its primary action is relaxing.
Lineage
Blueberry Pie hemp flower came from two potent parent strains — Girl Scout Cookies as well as Blue Dream — the offspring of which was then crossed with industrial hemp.
Distinguishing Features
Blueberry Pie hemp flower has a chunky, roundish appearance with a bright forest green coloring. Reddish orange hairs wrap around the dense nug, while a rich layer of resin glands covers it.
Cannabinoid & Terpene Profile
Blueberry Pie CBD has a THC level of less than 0.3% and a CBD level that ranges anywhere from 17% to as high as 22%.
Laboratory tests show Blueberry Pie CBD has a terpene profile consisting of myrcene, pinene, and limonene.
Flavor & Aroma
Blueberry Pie hemp flower offers a delicious blending of aromas and flavors. One deep inhalation, and you'll immediately notice the robust sweet notes of berries and nuts with an undertone of vanilla. It also gives off just the right level of earthy, tropical, and citrusy notes to balance out the sweetness.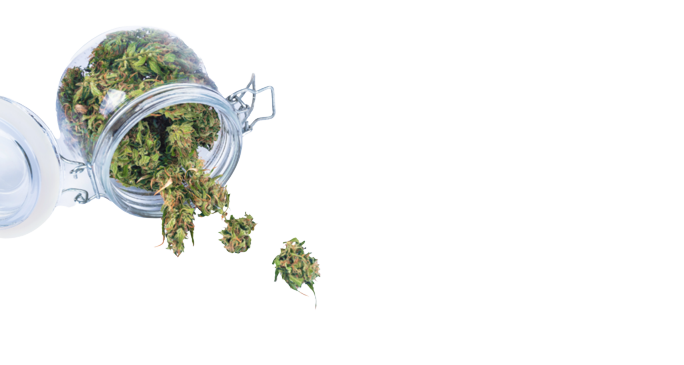 Where to Buy Blueberry Pie Hemp Flower
You may be able to find Blueberry Pie hemp flower in your local dispensary, but you'll generally get better value ordering it online.
Hemp products are regulated very differently than marijuana and aren't subject to the same regulatory costs. This allows companies selling hemp flowers to provide much better prices for these products than recreational dispensaries.
To make it easy for you, we've listed five of the best online dispensaries that carry Blueberry Pie CBD flowers.
1. Industrial Hemp Farms
Industrial Hemp Farms has always been the go-to of many CBD users for its excellent collection of CBD products. Based in Oregon, Industrial Hemp Farms is involved not just in the cultivation of its own industrial hemp crop but also in cannabinoid extraction using state-of-the-art processes. Of course, the company also makes its own high-quality CBD products.
Some of the popular CBD products it offers include CBD oil, distillate, hemp kief, full-spectrum CBD shatter, CBD crystals, edibles, hemp flower, and pre-rolls. You'll also find here a good variety of delta 8 THC products, terpene isolates, CBG products, and CBN products.
Industrial Hemp Farms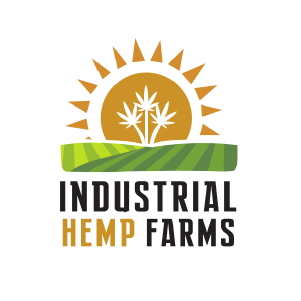 Buy from Industrial Hemp Farms
2. Cannaflower
Catering to people of different lifestyles, CannaFlower creates artisan CBD flowers that can fit any lifestyle and mood. You can choose among its low-THC, high-CBD strains that can either uplift your mood, calm your nerves and ease pain, relax the mind and body, or improve focus and clear the mind,
CannaFlower offers a wide range of CBD oils, capsules, flowers, and pre-rolls. These were carefully crafted to preserve not just its rich cannabinoid content but its terpenes as well to truly enhance your CBD experience.
All CannaFlower products underwent laboratory testing by a verified third party, so you're assured of their quality and potency.
Cannaflower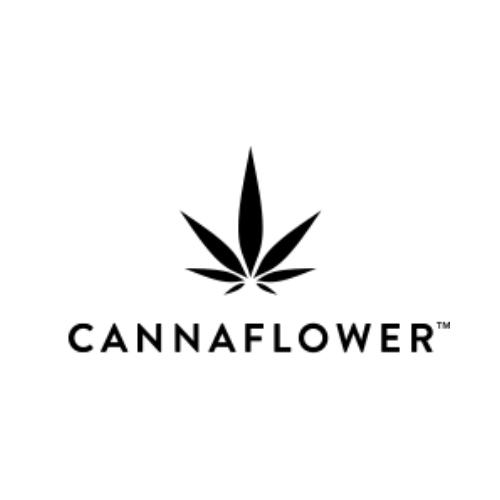 3. The Brothers' Apothecary
The Brothers' Apothecary, launched in 2015, is owned and managed by the Richardson brothers, Jesse and Shane. As passionate cannabis advocates, the brothers focused their skills in creating not only delicious but also healthy wellness products infused with CBD.
Some of their bestsellers include organic teas with CBD, CBD capsules, edibles, and CBD superfoods such as turmeric, matcha, honey, protein powder, rose milk, and cocoa. Other products include CBD flower and smoking blends as well as CBD skin and body care. You'll also find delta 8 THC and CBG flowers.
All products come with certificates of analysis as proof of potency, quality, and safety.
The Brothers Apothecary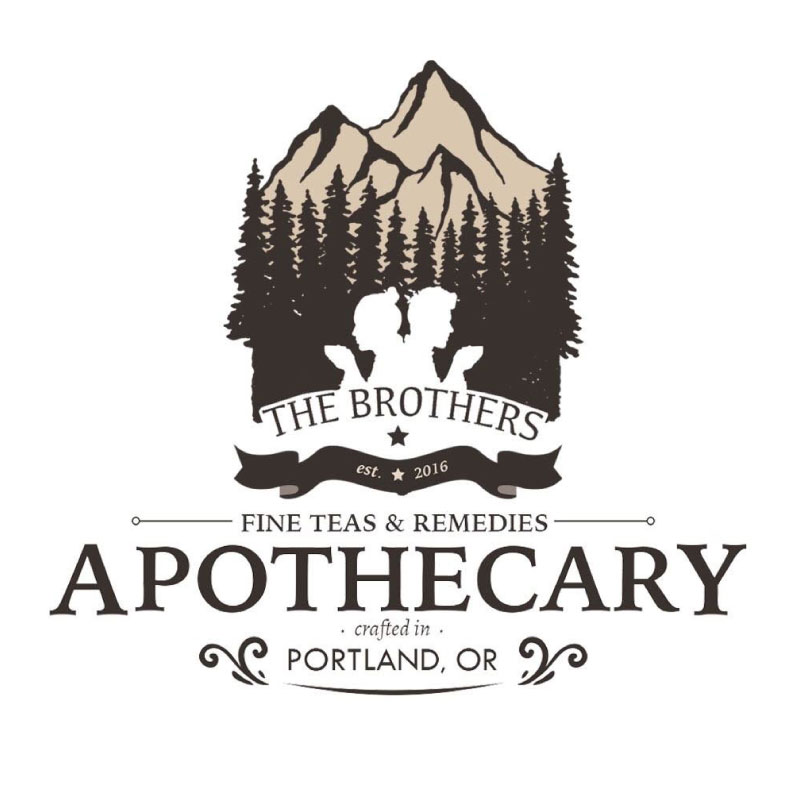 Buy from The Brothers Apothecary
4. Cannactiva
For premium-quality, full-spectrum CBD oils, check out what Cannactiva has to offer. In addition to sourcing its CBD from organically grown hemp, the brand's CBD oils also come with a rich composition of cannabinoids such as CBDA, CBDV, CBGA, CBG, CBC, and even CBN.
Its products are vegan-friendly, non-GMO, and 100% organic, and they are also tested by a reputable third party to check for contaminants like mold, mildew, bacteria, toxic residues, and heavy metals.
Some of the bestsellers in its CBD collection include CBD hemp flower, oils, and vapes. You'll also find CBD physiotherapy oils for your aching joints and muscles.
Cannactiva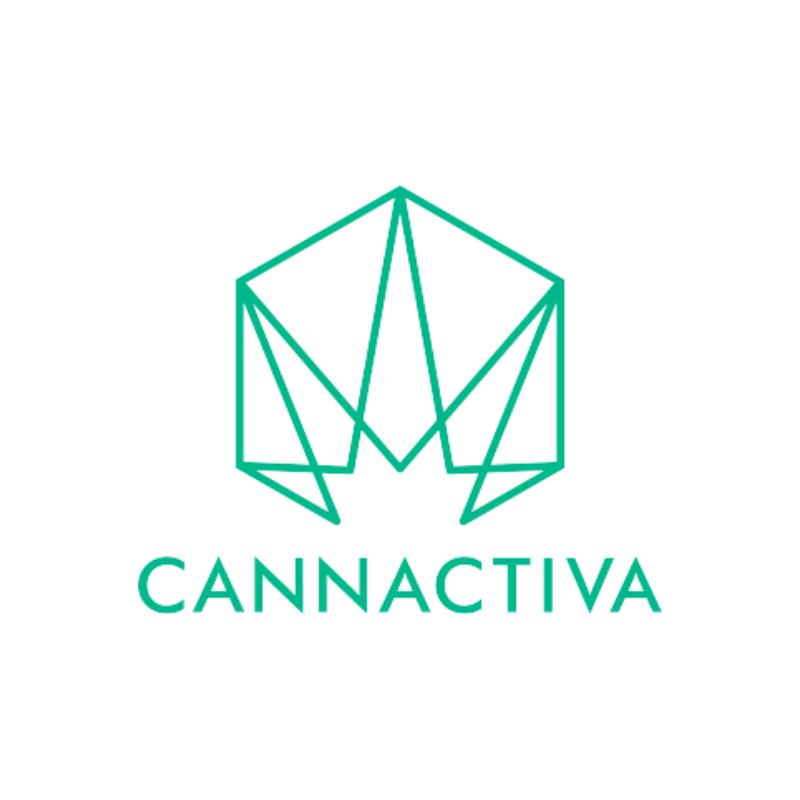 Based in Savannah, Georgia, Smoke Cartel was established by a couple of friends — Darby Cox and Sean Geng — in 2013. Armed with only $600 and the passion for providing consumers with quality products and accessories, the two friends catapulted their start-up into becoming one of the most reliable and reputable headshops in the industry. From its humble beginnings, Smoke Cartel is now recognized even in the international cannabis scene.
The company offers a good selection of CBD products — from CBD oils, tinctures, edibles, suppositories, vapes, and concentrates to CBD bath bombs, skincare products, hair products, and even pet products.
You'll also find here some of the best smoking accessories in the market, such as hand pipes, dab rigs, bongs, and vaporizers.
Smoke Cartel
Blueberry Pie hemp flower looks similar to a marijuana bud, which is probably one of the reasons why some consumers hesitate to try it. They think that, like marijuana, hemp flower also produces intoxicating, psychoactive effects.
To relieve your reservations in using Blueberry Pie hemp flower, let's talk about hemp flower in general.
Hemp and marijuana have many similarities not only in their appearance but aroma and flavor as well, depending on their terpene content and concentration. This is because they're the same species (Cannabis sativa).
The distinguishing difference between the two is the cannabinoid content. Hemp typically produces more CBD than THC, while marijuana produces more THC than CBD. However, with the advancement of technology, we're now able to breed marijuana strains with higher CBD content than THC.
The two plants also differ legally. According to the 2018 Farm Bill, hemp is any cannabis plant that has a THC level of no more than 0.3% [1]. Under federal laws, all parts of hemp are legal, including CBD derived from it.
On the other hand, cannabis plants that contain a THC level of more than the legal limit of 0.3% are considered marijuana and, under federal laws, remain illegal.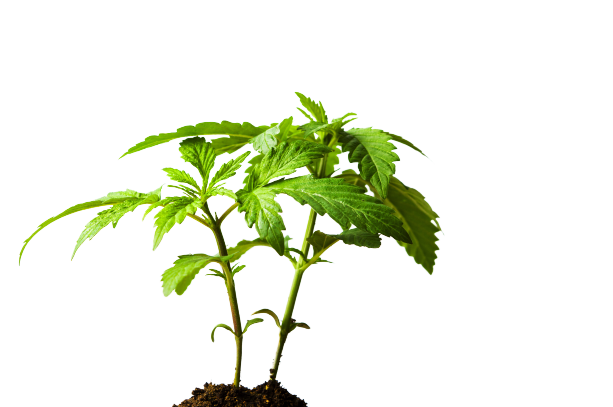 Blueberry Pie hemp flower has a low THC level of less than 0.3%, so it won't get you high. This minute level won't stimulate the type 1 cannabinoid receptor. This receptor, when stimulated by THC, produces psychoactive effects.
The high CBD content of Blueberry Pie hemp flower makes it useful for managing chronic stress or anxiety. It's relaxing, and many people report this strain can help alleviate tension headaches or lower back pain driven by stress.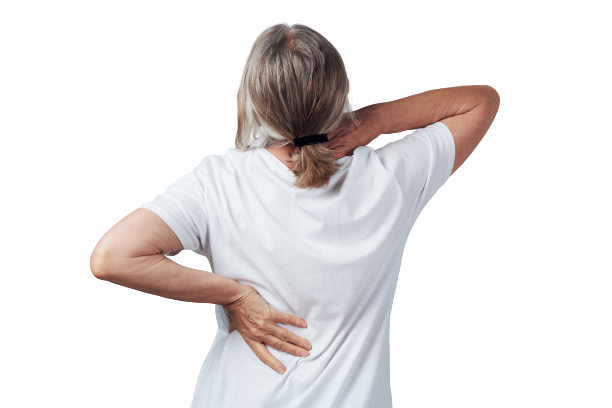 There are many ways to enjoy Blueberry Pie hemp flower. You can smoke it or inhale its vapors using a dry herb vaporizer. You can also extract its cannabinoids and terpenes using ethanol and heat, or you may collect its kief using an ice water bath and different-sized micron bags. The CBD extract may be added to your joint or used with your dab ring, pipe, or bong.
When buying dry herb vaporizers, make sure they're not only durable and portable but also have a fast-heating capability and powerful battery.
You'll find many brands online, but among them, only a few truly stand out.
Our favorite portable vapes are the PAX 3, DaVinci IQ2, and Firefly 2. Our favorite desktop vape is the Volcano Digital or Da Buddha.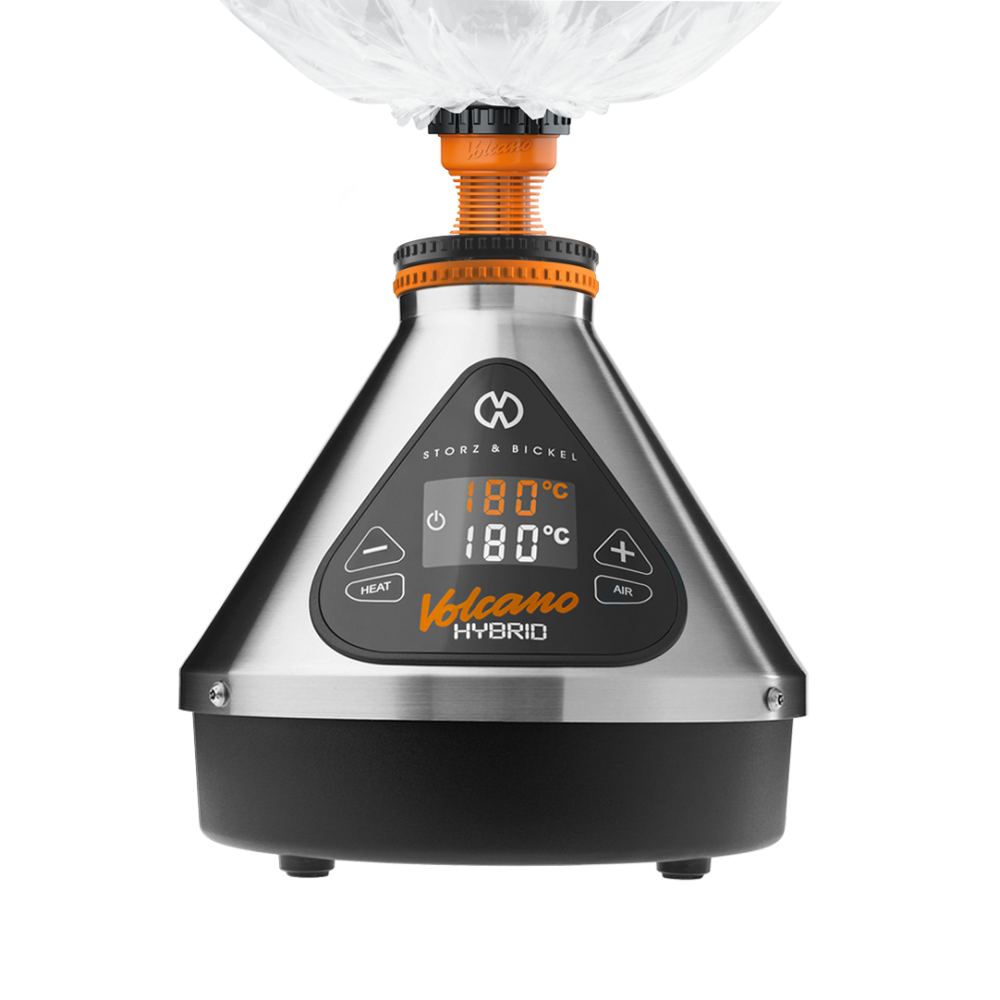 Not all states have legalized hemp flower, so be sure to check your local laws before buying one. States like Colorado and California allow their residents to buy and use hemp flowers, while states like Idaho and Kentucky don't.
Also see: CBD Laws in the US and Around the World.
Blueberry Pie hemp flower may also cause cottonmouth and dry eyes, but these are tolerable and normally resolve on their own within an hour or two.
However, consuming Blueberry Pie hemp flowers when pregnant or breastfeeding isn't recommended. Studies found that cannabinoids can cross the placental barrier. They can also be passed to the baby from the mother's milk. Early exposure to cannabinoids can have detrimental effects on a child's growth and brain development [2] and may cause lifelong negative consequences.
If you want your Blueberry Pie hemp flower to last a long time, it's important to store it properly.
Always keep your hemp flower in a sealed baggie or container. Don't leave it in direct sunlight or heat. The best way to keep hemp flower tasting fresh is to store it in a glass jar along with a humidifier pack such as a Bovida salt pack.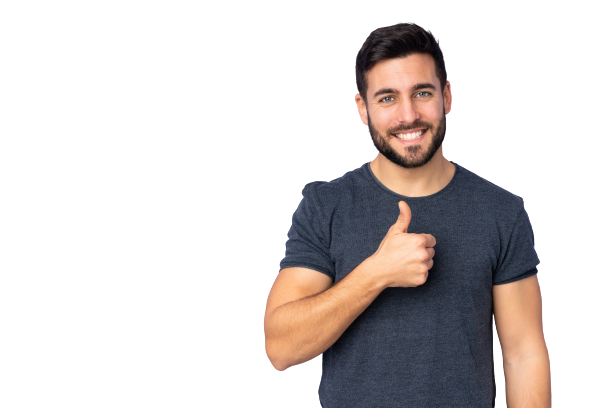 ---
References
H.R.2 — 115th Congress (2017-2018): Agriculture Improvement Act of 2018. (2018, December 20). https://www.usda.gov/farmbill
Thompson, R., DeJong, K., & Lo, J. (2019). Marijuana Use in Pregnancy: A Review. Obstetrical & gynecological survey, 74(7), 415–428. https://doi.org/10.1097/OGX.0000000000000685
The post Blueberry Pie Hemp Flower appeared first on Daily CBD – English.