West Virginia Cannabis Advisory Board Rejects THC Caps for Medical Cannabis
Earlier this month, James Berry, a Morgantown-based addiction psychiatrist, pushed a motion to the West Virginia medical cannabis advisory, proposing a 10% THC cap on medical cannabis products. James Berry believes medical cannabis poses the same challenges as prescription pills.
He added that several studies had backed the claim that cannabis products of higher concentration can induce several health problems. While addition is a significant concern to the continuous use of higher cannabis concentration, users have also been reported to suffer from depression, psychosis and suicidal thoughts.
However, not everyone agrees with the notion. According to Rusty Williams, a patient advocate on the advisory board, setting a cap will force patients to return to the illegal cannabis market or spend more money to buy cannabis products.
Williams added that the notion presented by Berry is both a civil rights and social justice issue. Hence, the board must do everything in its power not to sanction the prohibition. Williams firmly believes that the present situation will only worsen if THC levels in medicinal cannabis products are arbitrarily capped at 10%. It will only drive patients back to the illicit cannabis market.
Other advisory board members also stated that the cap might push some consumers to buy goods from other states and even result in people losing their jobs. Since there is currently no cap on THC content, several items on store shelves contain concentrations exceeding 10%.
The manager of Armory Pharmaceuticals based in Upshur County, Amanda Vezinat, affirmed that more than 80% of their products would be destroyed if the 10% cap was imposed. Most of these medical cannabis dispensaries will have to get rid of their current stock, if not all of it. Concentrates, in particular, will be entirely useless. All of these businesses that went in, all of these industries, will have wasted millions of dollars.
Before the vote commenced on the 8th of September 2022, Vezinet and Williams emphasized the value of individuals getting involved and contacting their local lawmakers about the matter. They feared if the board approved the notion, it would go straight to the Legislature for a review.
The West Virginia Medical Cannabis Advisory Board did not approve James Berry's proposal of a 10% THC cap on medical cannabis products. The board cited that they need more information on the issue before making any drastic decision. WV Public Broadcasting (WVPB) reports
If the motion had passed, the THC concentration of medical cannabis products would be capped at 10% in the state. Dr James Berry, the leader of the workgroup and a psychiatrist, claims that medical research supports the 10% THC cap. He explained that the potential of using THC in concentrations of 10% or less to treat any medical ailment is supported by evidence. 
Additionally, there is a preponderance of data linking greater THC levels to several public health issues, including suicide, psychosis, depression, anxiety, and the like. Berry affirmed during an interview with WVPB.
However, a California-based and practising paediatric pharmacist, Dr Cody Peterson, did not share the same sentiments with Berry. However, Peterson affirmed that in his years as a medical practitioner, he has noticed several problems with cannabis use.
The most questionable products come from the illicit cannabis market. If THC limits are set, especially those significantly lower than the THC levels of products presently available on the market, it will create more problems. This is because consumers are used to the present concentration. If decreased, it will cause an increased demand, provide incentives, and increase profitability in the illegal market, creating more problems than you intend to address.
In 2017, the West Virginia Legislature approved the Medical Cannabis Act, and Governor Justice saw it signed into law. Since then, thousands of West Virginians who meet the necessary criteria have had access to a new treatment option for severe or persistent diseases, the West Virginia Department of Health and Human Resources reported. According to the Director of the West Virginia Office of Medical Cannabis, Jason Frame, the Act has also promoted economic growth by generating 332 direct jobs statewide. There are currently nine dispensaries, six growers and two processors in West Virginia. There are now three dispensaries in Morgantown alone, with two opening in 2022.
Frame indicated that the industry also generated 1,884 jobs in the fields of construction, transportation and security, in addition to the more than 300 direct jobs it created. Frame firmly believes that prospects for patient care and employment in West Virginia will increase as the medical cannabis sector continues to flourish. Additionally, "all products dispersed have been grown at medical cannabis cultivation and processing facilities within West Virginia's borders."
An 81% surge in the number of patient cards issued since January, success stories from patients with chronic diseases, and a 350% surge in the number of operating dispensaries in the same time frame show the positive effect the Office of Medical Cannabis and this legislation have made in West Virginia. According to the DHHR, the potential for the continued growth of the cannabis industry and quality of care in West Virginia continues to grow.
The West Virginia Safer Workplace Act and the West Virginia Medical Cannabis Act, two recent acts passed by the West Virginia legislature, will significantly alter the state's policies on employee drug testing and the use of medical marijuana.
The Medical Cannabis Act protects employees against discrimination based on their certification for using medical marijuana while simultaneously legalizing the use, possession, and sale of cannabis to treat severe health conditions.
Contrarily, the Safer Workplace Act, which Gov. Jim Justice just signed into law, significantly (and favourably) modifies the West Virginia statute that now governs companies' rights to test their employees for drugs and alcohol.
Conclusion
Given the hope that more factual data and information will be available before the West Virginia Medical Cannabis Advisory Board meets again on the 5th of January, the board could reconsider the THC cap during the meeting.
WEST VIRGINIA CANNABIS, READ ON…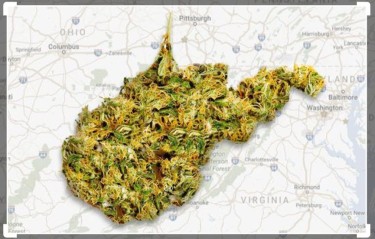 WEST VIRGINIA GOES FOR RECREATIONAL CANNABIS, READ ON!